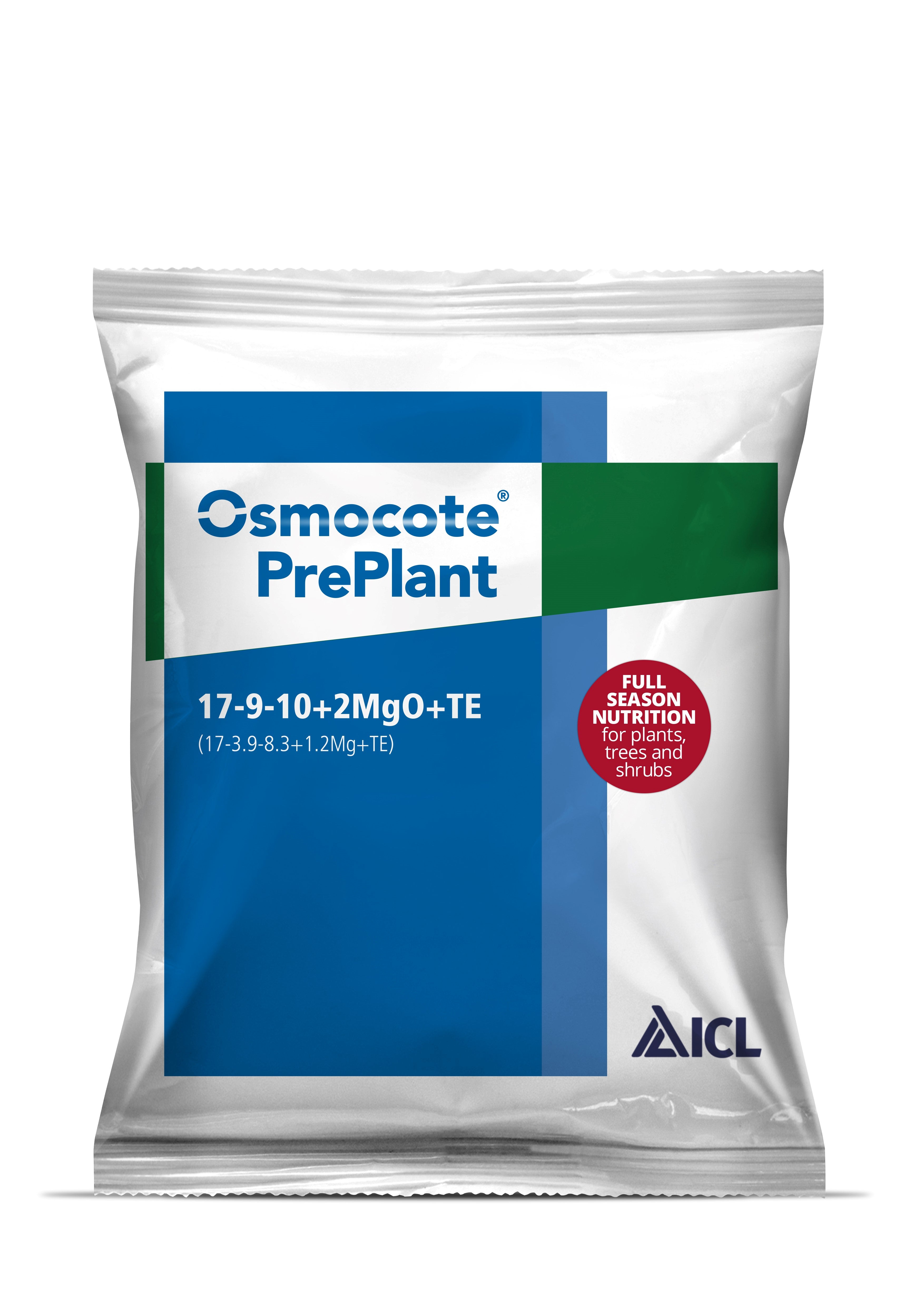 Description
Osmocote PrePlant is a handy 1 kg pack of pure power Oscmocote fertiliser that provides full season nutrition for trees, shrubs and plants. The product coating ensures the plants are supplied with all required nutrients when they need it and with minimal leaching.
Similar to the Landscaper Pro Tablets, release is determined by the soil temperature; higher temperatures give a faster release and decrease the longevity period; lower temperatures slow down the release and so increases the longevity period. Slow release nitrogen ensures stable, consistent growth throughout the year.
---
Key Benefits
Coating allows lengthened nutrient release.
Perfect for a wide range of species.
High potash for temperature regulation and better flowering.
Added trace elements.
Ideal for plants, shrubs and trees at all points of growth.
---
Directions for use
Add granules to the digging hole to apply.
Cover as top dressing around the drip line for trees and shrubs.
Work precisely into top soil.
Water in thoroughly after application.
| Size of Shrub or Tree | Application Rate per Plant (g) | Number of Applications per Bag |
| --- | --- | --- |
| Small Shrubs | 25 | 40 |
| Large Shrubs | 40 | 25 |
| Standard Trees | 55 | 18 |
| Beds & Borders | 50 (per m2) | 20 (per m2) |
---
For further information regarding Osmocote PrePlant 17-9-10 +2MgO + TE, please contact our technical sales team on 01952 897917.