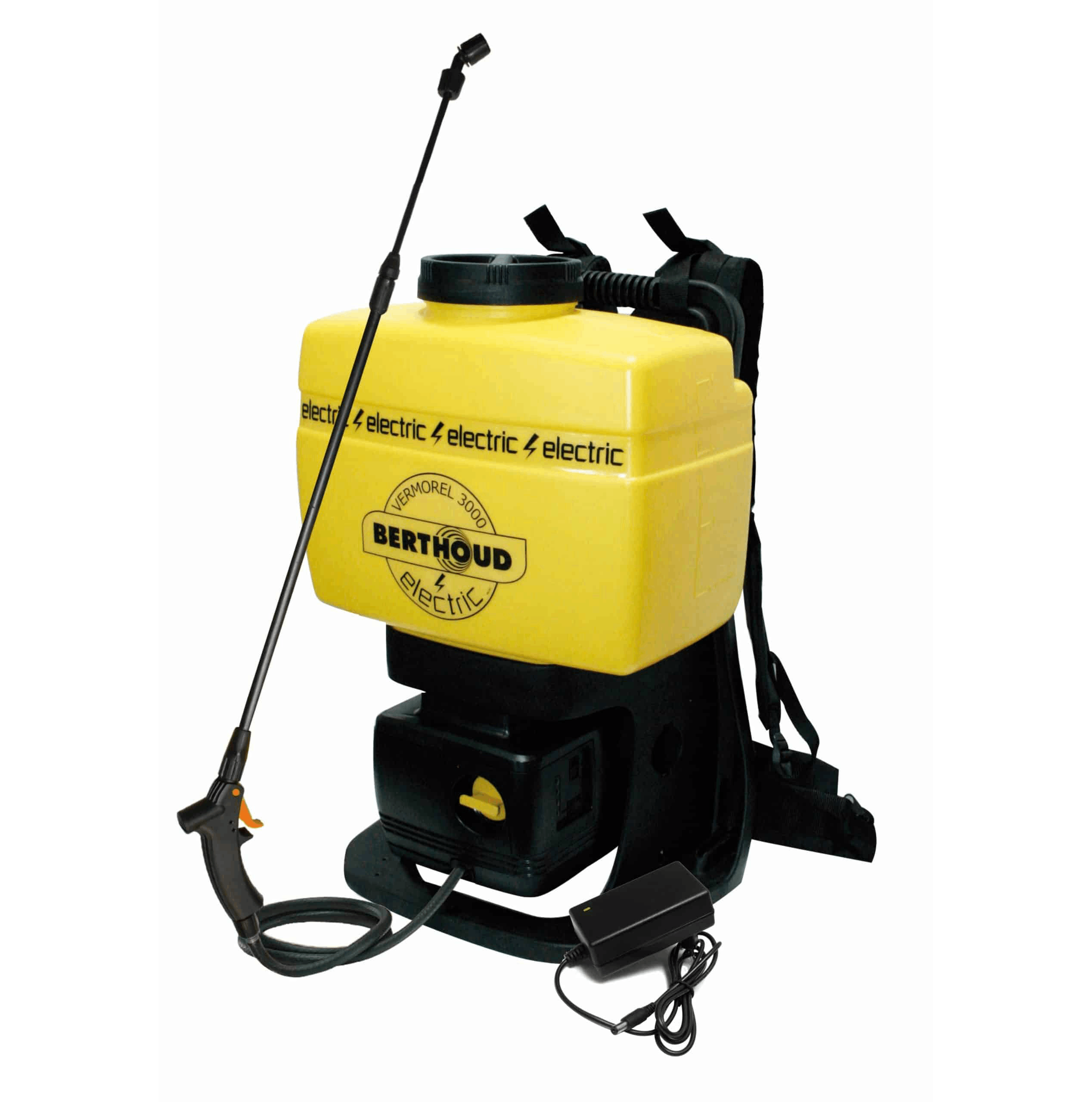 Description
The 18 L Berthoud Vermorel 3000 - Electric Knapsack Sprayer can be used for spraying plant protection products; such as herbicides, insecticides and fungicides; and liquid or soluble fertilisers. The system is simple to use and delivers a constant and precise sprayer via a trigger mechanism.
---
Key Benefits of the Berthoud Vermorel 3000
6 hour battery life
18 L tank capacity
Precise and constant spray
Optimum comfort during use
Performance
A long lifespan due to Lithium-ion battery
6 hour battery life
Twin diaphragm pump and Viton seals. Max Flow: 2.6 L/min
Comfort
Fitted harness allowing for comfort even during prolonged use
Lighter weight sprayer compared to previous model
Maintenance
Easy access to battery and pump assembly
Precision
Choice of 3 pressure settings
Electronic pressure control for precise and constant spray
Battery charge level indicator
Immediate stop/start spraying trigger control
---
For further assistance regarding the Berthoud Vermorel 3000 - Electric Knapsack Sprayer, please contact our technical sales advisors on 01952 897917.