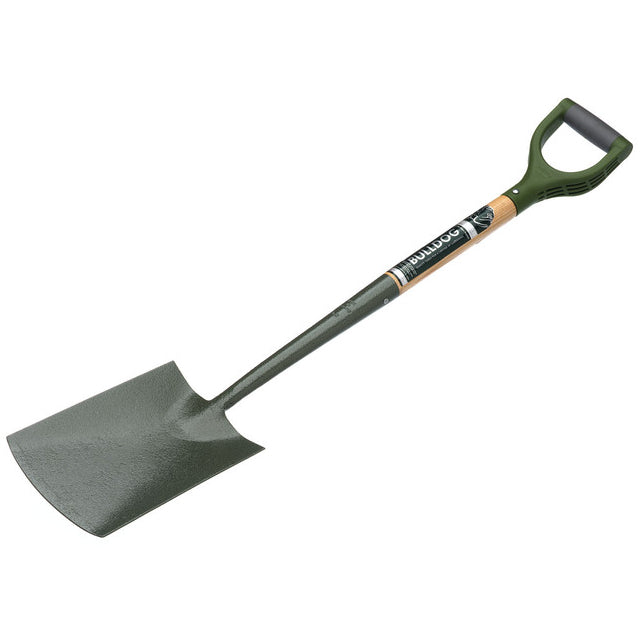 Description
This Bulldog Digging Spade is an excellent tool when preparing the ground prior to planting. It has been fitted with a forward tilt ergonomic grip handle to assist in reducing stress when digging, especially in the wrist. Also has a soft touch handle.
Handle colour may vary.
---
Key Features:
Ash Shaft
Soft Touch Grip with Ergonomic Design
Handle Length 711mm (28")
Head Size 292mm x 216mm (11.5" x 8.5")
Forged in Britain
Bulldog offer a Lifetime Guarantee on all Bulldog tools covering manufacturing defects. This warranty does not include general wear and tear or misuse.
---
For further information regarding Bulldog Evergreen Digging Spade, please contact our technical sales team on 01952 897917.