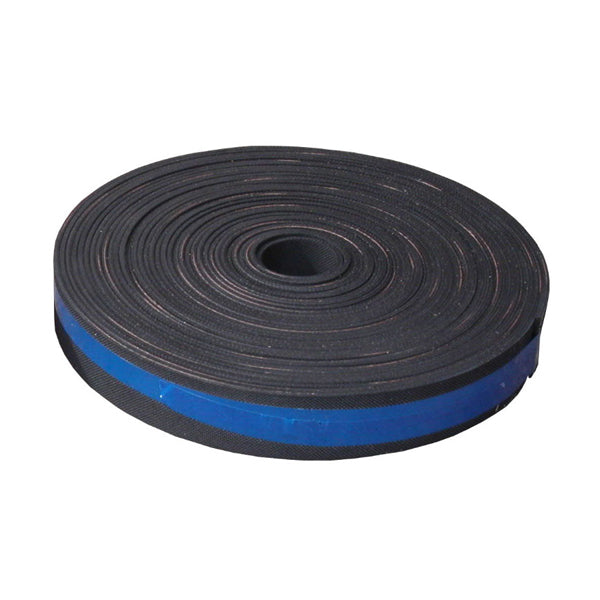 Description
The Reinforced Rubber Standard Belt consists of a square woven nylon fabric coated with a very durable rubber, providing a total thickness of 2mm for tree support.
Acting as a tree strap the belt is extremely useful when carrying out tree planting or landscaping. Because tree belt will stretch only slightly, adjustments are necessary from time to time unless the designer has made provisions for this.
The correct compound of tree belt will provide a useful life in excess of eight years and remain flexible down to -25°C.
Available in: 15mm, 24mm and 35mm widths
At 24mm wide, the breaking strain is 110kg
Supplied in: 10 metre lengths
---
For further information regarding Rubberloc® products or to discuss a bulk order, please contact our technical sales team on 01952 897917.