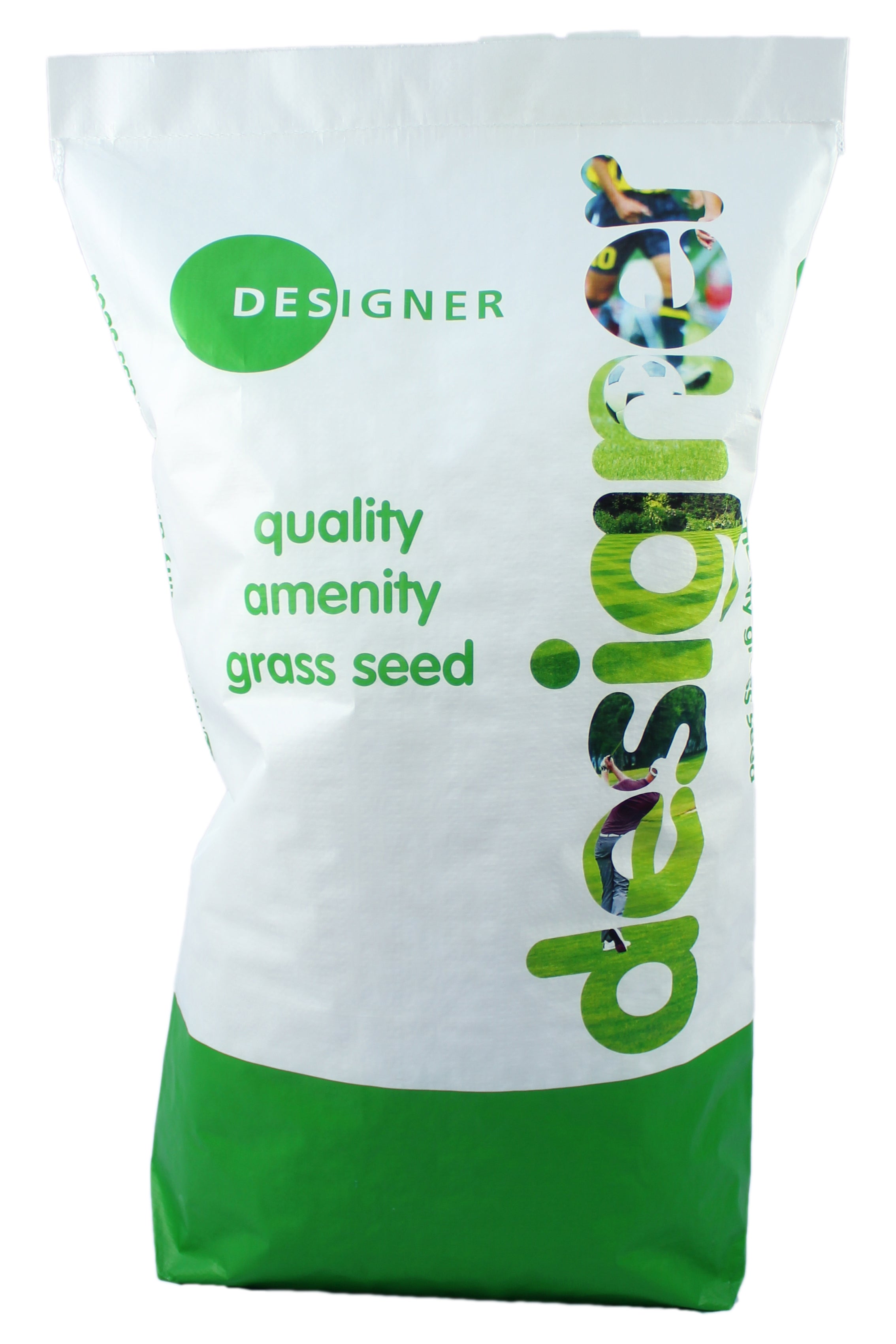 Description
A highly popular non-Ryegrass mixture, Formal Grass Seed contains two species of Fescue and one Bent specie. It is a market leading product which has been proven to produce an attractive, fine, dense quality sward on amenity horticulture and landscaped areas as well as ornamental lawns. 
Best suited for: Amenity horticulture areas - Quality landscaped areas - Ornamental lawns - Golf fairways and tees. 
---
%
Cultivar
Species
50
Heidrun
Chewings Fescue
25
Trophy
Strong Creeping Red Fescue
20
Smirna
Slender Creeping Red Fescue
5
Highland
Browntop Bent
All cultivars chosen in this mixture are independently tested and rated for performance by the Sports Turf Research Institute.
*Cultivars are subject to availability, and may differ from that listed.
| Sowing Rate (g/m2) | Overseeding Rate (g/m2) | Mowing Height (mm) |
| --- | --- | --- |
| 30 - 50 | - | 15 |
---
Formal Grass Seed Features
Fine appearance
Reduced mowing
Produces a dense sward
The inclusion of rhizomatous grasses provides resistance and strength to the sward

---
The Designer Grass Seed Range
Formal Grass Seed belongs to the market-leading Designer Grass Seed Range. This innovative range of grass seed has been developed to successfully meet all the requirements of landscapers, local authorities, contractors, and sports clubs.  
Designer Grass Seed offers great value for money with cultivars of the highest quality. It can be used in in many situations to provide exact requirements for a range of various users and types of grass. Its competitive pricing combined with its high performance ensures that the product is a great investment.  
Furthermore, the Designer portfolio of grass seed features Headstart Gold – a revolutionary grass seed treatment that ensures rapid, even germination. The formulation includes a seaweed extract and four minerals: molybdenum, copper, sulphur and phosphorous. These enhance root formation, development, and growth, thereby further speeding up germination and improving establishment rates. 
Headstart Gold is extremely user friendly, non-toxic and ensures that grass gets off to the best possible start. It covers all areas in association with Winter Sports, Summer Sports, Golf, Landscapes with Ryegrass and Landscapes without Ryegrass. 
---
Disclaimer: Occasionally shortages of some varieties may occur, therefore we reserve the right to replace unavailable varieties with a suitable alternative. Any alteration to the mixture will be clearly shown on the bag label. Our standard terms and conditions of sale apply. For further information regarding this, please contact our technical sales team on 01952 897917.
---
Find more information in our guide
How To Germinate and Establish Grass Seed