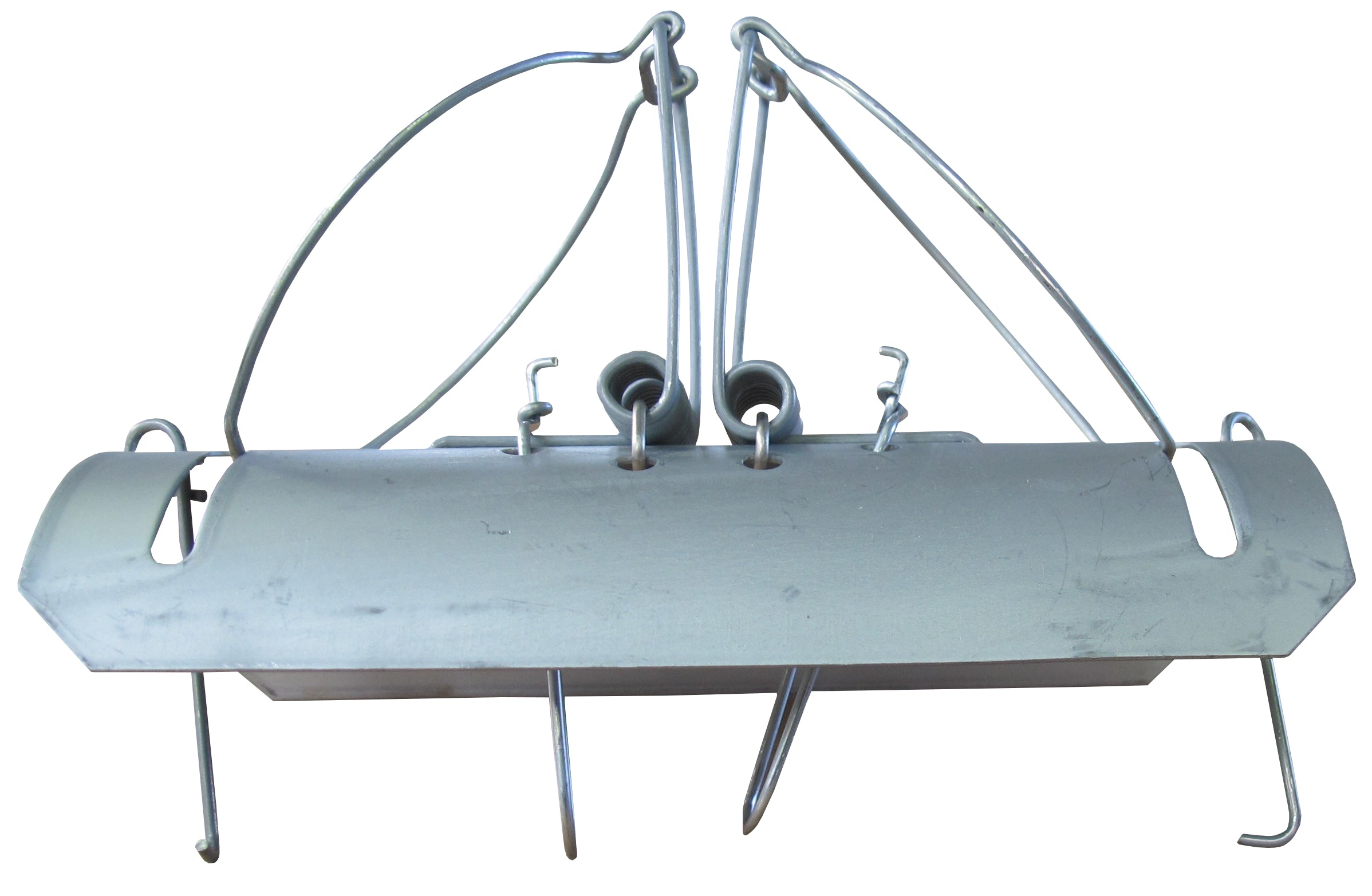 Description
This tunnel model of mole trap is British manufactured and engineered.
Features
Catch and kill mole traps for protection of lawns and gardens
Strong spring action and galvanised for rust-free durability
Suitable for all weathers
---
How To Set Mole Traps
This trap consists of a curved top plate which recreates the roof of the moles tunnel system. It is set by pushing down the catching loop on swinging a trigger pin over the top which is then hooked onto the trigger loop.
This process is then repeated on the other end of the trap, meaning you can catch a mole in either end of the trap or in fact 2 moles in one trap.
The Flat Pack 'Tunnel Mole Trap' is an Association of Professional Mole Catchers (APMC) affiliated manufacturing supplier of mole traps.
---
If you require any further information regarding Tunnel Flatpack Mole Traps, contact our technical sales team on 01952 897917.